Classic Carpet Cleaning - Atlanta, GA
Carpet and Upholstery Cleaners in Atlanta, Georgia
If you live in or around the Atlanta area and are looking to have professional carpet cleaning, upholstery cleaning, tile or grout cleaning, the only place you need to call is Classic Carpet Cleaning at (404) 819-0549. We have over 25 years of experience performing carpet cleaning services, and since we're licensed, bonded and insured as well as punctual, professional and courteous, you can always feel confident every time you use our services.

We specialize in residential properties; however we can also provide carpet cleaning services for many Atlanta businesses like offices, hotels, medical buildings, universities and restaurants.

Where it's applicable, we use our truck mounted carpet cleaning system, but in cases such as elevators where the truck mounts don't fit, we can use our portable units.

When you call us, we'll come out to your property and do a pre-walkthrough to discuss all the areas that need to be addressed, and then at the end of the job we'll do a post walkthrough to ensure customer satisfaction.

Our service typically takes about five to ten minutes per room, and the carpets are dry in about three hours. For our carpet cleaning we offer free deodorization and stain removal throughout Austell, Douglasville, Fayetteville, and more.

For hardwood cleaning we'll sweep and remove debris before putting down two solutions, including hardwood floor cleaner as well as a revitalizer that puts the luster back into the wood.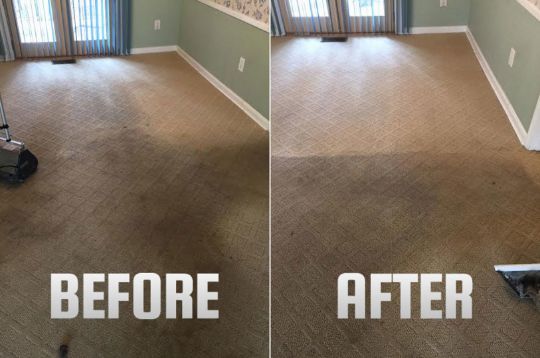 We pretreat all of our tile and grout cleaning jobs with a solution that's biodegradable and breaks down the dirt before we suck everything back up with the truck mount.

We promise that all of our technicians will be courteous, professional and show up on time. Since they are continuously being trained in the industry, you can feel confident that you are getting the best carpet cleaning around Atlanta.

When you're ready to have professional carpet cleaning performed in your home or office, the only place you need to call in Atlanta is Classic Carpet Cleaning at (404) 369-3706.